The Synthetic Sports Surface
Maintenance Site
Specialists in Synthetic Sports Surface Maintenance, Machinery, Equipment and Products.
Sweepfast are specialists in all types of synthetic sports surface maintenance machinery and products, machinery for Tennis Court Cleaning, Hockey Pitch Cleaning, Football Pitch Cleaning, and general artificial turf maintenance. We also specialise in relining court surfaces. We have the right products for all artificial grass, whether. 3G rubber crumb filled, sand filled, sand dressed or water based astroturf deep cleaning machinery is needed. We also provide algae treatment chemicals and equipment. Our advice and services are aimed at both the professional and amateur grounds person.
Sweepfast also sells a range of products such as Drag brushes, Vacuums and Blowers,Powered Sweepers,Moss Control Chemicals and more.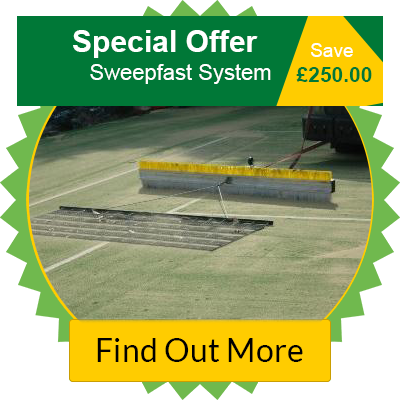 Our online shop is temporarily closed. Please email enquiries to info@sweepfast.com
Services We have a wealth of experience and can offer advice etc on all of the followingView all services...
Register Your Sports Facility
Register your sports facility now!
To request brochures on specific products or services
Join Our Mailing List
Sign up for free products updates