Deep Clean Service
Synthetic Grass Deep Clean Service
Tennis Court Cleaning, Hockey Pitch Cleaning, Football Pitch Cleaning, and Infill Decompaction Using the Horger SKU Range of Machinery
This deep clean service for astroturf or synthetic grass can be carried out monthly if necessary, but at a minimum should be carried out twice yearly. The surface is brushed, lifting the top layer of sand/ rubber out sieving it, vacuuming the debris, carpet fibres, ball fluff etc. out and depositing the clean infill back into the playing surface again, where it can be simply worked back in. This process also has the added benefit of de-compacting the infill returning the original feel of the surface and should be used on all artificial pitch maintenance.
This process can be viewed on YouTube by following this link Watch Youtube Video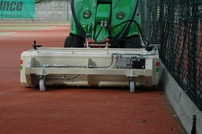 Horger SKU1200 deep cleaning machine fitted to an Avant220, for cleaning tennis courts and smaller areas with restricted access, seen here working on a sand filled astroturf tennis court.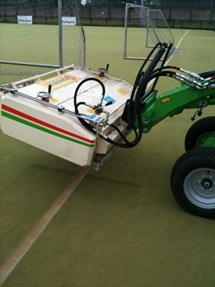 Another Horger SKU1200 recycling machine, this time, fitted to an Avant420, and fitted with a rotator plate to enable access to areas with restricted access.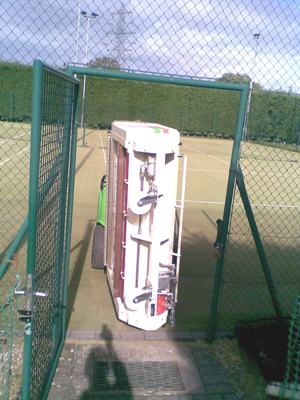 The front vacuum bags showing the dust and fine debris collected.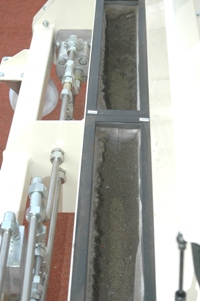 A Horger SKU1500 rear mounted for cleaning hockey pitches and football pitches, seen here on the left deep cleaning and de-compacting a 3G synthetic grass pitch. Regular use of this machine for maintaining artificial turf is essential in maintaining its playability.
The same type of machine deep cleaning and de-compacting synthetic grass hockey pitch only this time with a smaller set of sieves in and working on a sand dressed surface.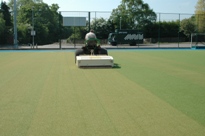 The front vacuum bags clearly showing just how much debris can be trapped within the fibres of a synthetic grass pitch.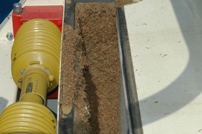 The rear coarse debris collection trays for the collection of larger material that has passed over the sieves.